Description
AXIS Q1615 Mk II Network Camera is the world's first network camera with an intelligent i-CS lens. AXIS Q1615 Mk II delivers superior image quality in footage of fast-moving objects in even the most demanding lighting conditions. And you can customize your surveillance solution to the requirements of specific scenes. AXIS Q1615 Mk II is perfect for indoor surveillance at, for example, airports and train stations or of production lines.
Installation that's as easy as 1, 2, 3.
New, intelligent i-CS lens technology in AXIS Q1615 Mk II facilitates fast and easy installation and adjustment. The camera and the lens exchange information. So once your installer has activated the relevant features, setting up Barrel Distortion Correction and Electronic Image Stabilization is smooth and easy. Zoom can be set remotely – and then the camera automatically sets the focus. All in all, you'll save both time and money.
For each profile, the camera automatically optimizes exposure time, white balance, aperture, sharpness, contrast and noise for each camera in your surveillance solution to suit specific use scenarios. For instance, you can set up the Traffic Overview profile with the specific height of the camera, the average speed of passing vehicles and the distance to the road and vehicles. The result is always-great image quality and cost-effective installation.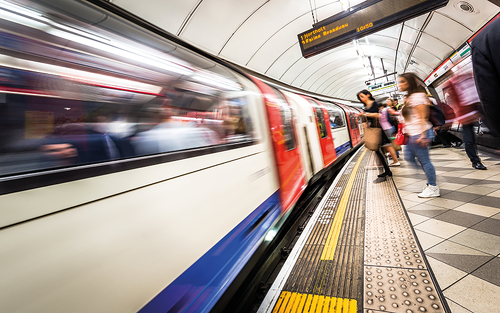 Fast. Faster. Fastest.
With up to 100/120 fps in HDTV 720p and up to 50/60 fps in HDTV 1080p, AXIS Q1615 Mk II captures sharp images of fast-moving objects and people. So you can capture clear, detailed footage of people and vehicles on the move, or products and components on your production line.
Excellent image quality. Low bandwidth.
AXIS Q1615 Mk II provides images that are optimized for forensic purposes regardless of lighting conditions. It has improved Lightfinder technology for high-quality images even when they're recorded in darkness. WDR – Forensic Capture ensures excellent detail when there are both bright and darker areas in a scene. The latest enhancement of Axis' Zipstream technology significantly reduces bandwidth and storage requirements, while preserving high-quality images. And the new dynamic frame rate instantly adapts to any changes in the scene.