Description
AXIS M3105-LVE is a flexible mini dome that gives you built-in IR illumination and HDTV 1080p video quality at an attractive price. It's suitable for outdoor use and perfect at the back entrance of a store, restaurant or hotel, for instance.
More light – or less?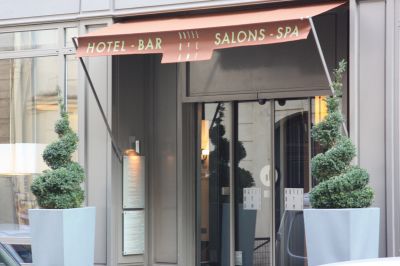 With its built-in IR illumination AXIS M3105-LVE is ideal for situations where it's sometimes dark or the lighting can be poor.  Its innovative flat-faced design suppresses light reflections to maximize image usability when recording in the dark. AXIS M3105-LVE also offers Wide Dynamic Range (WDR) – Forensic Capture for excellent detail when light levels vary greatly, for example at entrances with bright daylight outside and dimmer light inside.
Axis quality at an attractive price
AXIS M3105-LVE gives you sharp HDTV 1080p image quality and a 115° field of view. It features Axis' Zipstream technology, which greatly reduces storage and bandwidth needs, while capturing important details in full image quality. AXIS M3105-LVE also supports video analytics such as Video Motion Detection and Active tampering alarm. Thanks to the AXIS Camera Application Platform, you can also choose to install AXIS Cross Line Detection, and AXIS Digital Autotracking, as well as third-party analytics solutions such as people counting.
Fits in anywhere
Small and flexible, AXIS M3105-LVE can be mounted on walls or ceilings as you prefer.  Its smart design makes it easy to repaint to fit into any environment. And a long list of accessories, including black casing and various mounting kits, means it can be put up just about anywhere.